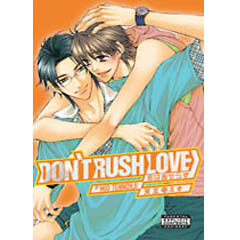 ---
Résumé
Morino is the new arrival at an all-boys university prep school, who finds himself rooming with over-achieving honors student, Kusama. Apparently, Kusama keeps a secret that has him sneaking out late at night, barely returning in time for morning roll call. Morino becomes convinced it has to do with Kusama's feelings for their teacher, Kanzaki-sensei. To make matters worse, Morino finds his own fascination for his new roommate growing day by day. A simple kiss leads to more, and soon, exactly what Kusama is doing when he should be sleeping turns into Morino's obsession.
---
Prix
: 11,53 €
Format
: 13 x 18,3 cm
Nombre moyen de pages
: 184 (Incipit)
Sens de lecture
: Japonais
---
Séries Liées
: d'autres histoires, un même univers.
---