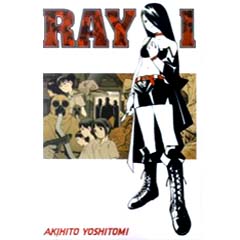 ---
Résumé
Ray is a grown woman with a troubled past and a superhuman gift—she has X-Ray vision ! Raised on an organ-donor farm, her own eyes were taken and sold on the black market. Then the gift of sight came to her unexpectedly, and once again she could see the world—only, she saw a lot more of it ! Now, working as a nurse and moonlighting as a surgeon, Ray is ready to face her past and the horrible place she had to call home, and finally destroy the underground group that robbed her of her vision and her childhood.
---
Prix
: 7,22 €
Format
: 12,7 x 18,5 cm
Nombre moyen de pages
: 208 (Noir & Blanc)
Sens de lecture
: Japonais
---
Autres éditions de la même série
---
Séries Liées
: d'autres histoires, un même univers.
---