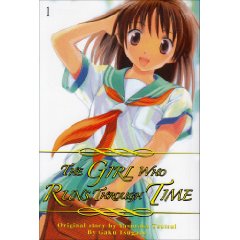 ---
Résumé
Kazuko is a high school senior who has no idea what she wants to do in the future. Alone one day after school, she discovers a broken beaker in the science lab. She smells something sweet in the air, passes out, and finds herself transported back to her own past! Will Kazuko use her ability to travel through time wisely or selfishly?
---
Site officiel
Il n'y a plus d'informations sur le site de l'éditeur.
Consulter les critiques
---
Prix
: 7,22 €
Format
: 12,7 x 18,5 cm
Nombre moyen de pages
: 192 (Noir & Blanc)
Sens de lecture
: Japonais
---
Arrêt de commercialisation.
Disponible uniquement d'occasion.
---
Autres éditions de la même série
---
Séries Liées
: d'autres histoires, un même univers.
---