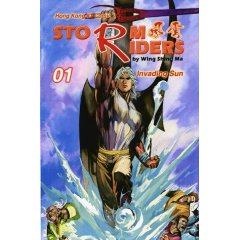 ---
Résumé
Recently discovering Conquer's plot to sow discord between them, Wind and Cloud must face their Master in a final stand-off of kung fu prowess. The long awaited return of Conquer is finally at hand and the greatest test of might for Wind and Cloud is upon them ! However both pupils have grown considerably in skill and character with new weapons and abilities to unleash on their maniacal teacher – the head of the World Fighting Association. Will the sins of the Master finally come to an end ? Also Nameless takes center stage as he emerges from his long retirement. Yet is this enough to quell the foreign power slowing moving westward ?
---
Prix
: 12,98 €
Format
: 17,8 x 25,4 cm
Nombre moyen de pages
: 128
Sens de lecture
: Occidental
---
Séries Liées
: d'autres histoires, un même univers.
---