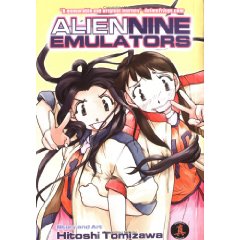 ---
Résumé
In the future, alien invasion is a daily occurrence and everyone must be prepared. Elementary School #9 has assigned three students to fight off the extra-terrestrial threat.
---
Site officiel
Consulter les critiques
---
Prix
: 7,22 €
Sens de lecture
: Japonais
---
Arrêt de commercialisation.
Disponible uniquement d'occasion.
---
Séries Liées
: d'autres histoires, un même univers.
---