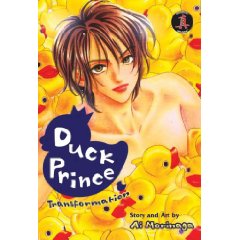 ---
Résumé
In reality, an ugly duckling could never become a beautiful swan. However, when a short, ugly boy makes a wish to be reborn beautiful, his wish is granted, and he becomes a gorgeous hunk. All the girls fall for him, but this is just the start of his troubles.
---
Prix
: 7,22 €
Format
: 12,7 x 19 cm
Nombre moyen de pages
: 190 (Noir & Blanc)
Sens de lecture
: Japonais
---
Arrêt de commercialisation.
Disponible uniquement d'occasion.
---
Autres éditions de la même série
---