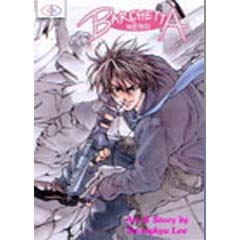 ---
A savoir
: Jamais sorti en volume relié.
---
Résumé
Barchetta is the name of a weapon Kill has attached on his arm. Kill is a criminal and the only thing that he does is fighting. One day Kill is offered immunity, if he is willing to fight the evil pope who is reigning over the village. At the same time there is another band of people marching into the village to take it over. He will not leave the village alive, they say.
---
Arrêt de commercialisation.
Disponible uniquement d'occasion.
---