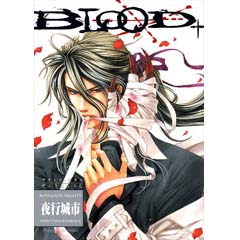 ---
Résumé
In his years as a Hong Kong police officer, Nishi Tatsuyoshi has never seen murder victims like the ones being found in the abandoned Kowloon Walled City. Bodies completely drained of blood are showing up every few nights, and rumors of vampires are swirling. The closer Nishi gets to the truth, the more obstacles are thrown in his way. Someone doesn't want him to discover what's really going on! Forced into an uneasy alliance with the Chiropteran-hunting Red Shield organization, Nishi works with a mysterious cello player named Hagi as they try to find the source of the murders and bring down the Wong family -- which peddles a miracle drug they claim will give users immortality!
---
Autres éditions de la même série
---
Séries Liées
: d'autres histoires, un même univers.
---