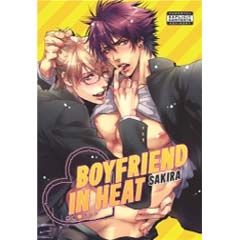 ---
Résumé
Keitatsu x Ran from the prequel Wild Boyfriend are back again and are inseparably lovey-dovey and hot in love! Soft spoken megane danshi by day and fierce erotica by night. Featuring some hot springs erotic contact and lots of steamy naked bodies. Just like love conquers all; can wild sex conquer all?! Boyfriend In Heat takes you on a sexy and erotic wild love ride. Including Seisuke x Tsubaki from Wild Boyfriend, a continuation of their spontaneous sexy times.
---
Prix
: 5,75 €
Format
: Numérique (ebook et lecture en ligne)
Sens de lecture
: Japonais
---
Séries Liées
: d'autres histoires, un même univers.
---