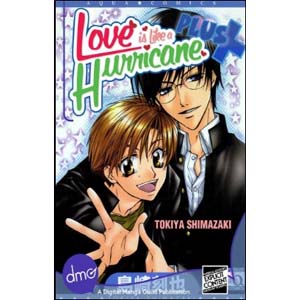 ---
A savoir
: Version numérique
---
Résumé
President Azuma, known for both his intelligence and attractiveness, fell in love at first sight with Mizuki Hasegawa. Mizuki Hasegawa wasn't very impressed with his courtship, from the first surprising fumbling he felt on the train on his way to school, to being told that he reminded Azuma of a dog he used to own. Azuma found himself with his hands full as Mizuki battled him every step of the way to no avail, and all too soon, the pair found themselves in the eye of a hurricane of love. ♥ Now a long established couple, the pair have matured a bit, and return in this sequel to the wildly popular original series. Everything is far from smooth sailing, however, as their love continues to encounter category 4 storms thanks to Mizuki's short temper and Azuma's own machinations. Can their love survive?
---
Prix
: 5,75 €
Format
: Numérique (lecture en ligne)
Nombre moyen de pages
: 169 (Incipit)
Sens de lecture
: Japonais
---
Séries Liées
: d'autres histoires, un même univers.
---