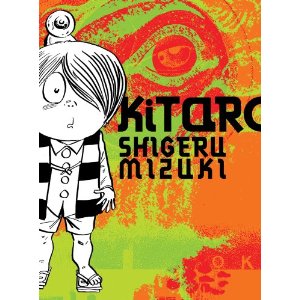 ---
Résumé
Meet Kitaro. He's just like any other boy, except for a few small differences: he only has one eye, his hair is as an antenna that senses paranormal activity, his geta sandals are jet-powered, and he can blend in to his surroundings like a chameleon. Oh, and he's a three hundred and fifty year old yokāi (spirit monster). With all the offbeat humor and a delightful cast of characters, Kitaro is a light-hearted romp where the bad guys always get what's coming to them.
---
Site officiel
Consulter les critiques
---
Autres éditions de la même série
---
Séries Liées
: d'autres histoires, un même univers.
---