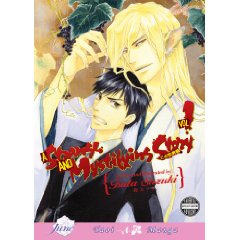 ---
Résumé
Akio Yamane's ancestors have died young for generations, and he despises the cursed lineage his family has given him. Then one day, Akio falls ill ! But when he unknowingly summons a protector god, a man with long ears and a tail appears before him, completely naked !
---
Prix
: 9,36 €
Format
: 14,9 x 21 cm
Nombre moyen de pages
: 210 (Noir & Blanc)
Sens de lecture
: Japonais
---
Arrêt de commercialisation.
Disponible uniquement d'occasion.
---
Autres éditions de la même série
---