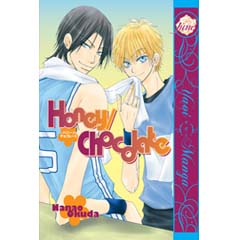 ---
Résumé
The boys from "The Object of My Affection" are back. Asada's life is right on track. He is a gifted athlete on Kanan University's basketball team, and his lover Tetsuo-sempai is very cool... but a little stupid. Who cares about stupid if you're cool, right ? Asada is completely content with his daily life - until Tetsuo reveals his animalistic impulses and puts the moves on another.
---
Prix
: 9,36 €
Format
: 13 x 18,3 cm
Nombre moyen de pages
: 200 (Noir & Blanc)
Sens de lecture
: Japonais
---
Séries Liées
: d'autres histoires, un même univers.
---