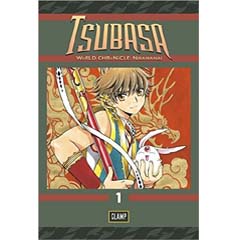 ---
Résumé
Syaoran and his companions embark on a new journey after receiving precious items from Watanuki. The items having come at a heavy cost, Syaoran's journey begins with the burden of Watanuki's pain. Fortunately, he has his friends Fai and Kurogane, as well as the cheerful Mokona to help carry any burden and overcome any obstacle.
---
Prix
: 7,95 €
Format
: 12,7 x 19 cm
Nombre moyen de pages
: 192 (Noir & Blanc)
Sens de lecture
: Japonais
---
Autres éditions de la même série
---
Séries Liées
: d'autres histoires, un même univers.
---