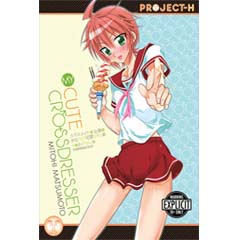 ---
Résumé
What happens when a bunch of nerdy guys (without girlfriends) get together to try to catch a perverted predator on a crowded train - and decide to run a sting operation? But, how would they do that? Who or what would they use for a decoy to catch this predator? Oh, we know! Let's dress up one as a girl! Yes - HE is a SHE! He looks so cute! He's just perfect and anyone would fall for him! Including his classmates!
---
Prix
: 12,98 €
Format
: 14,9 x 21 cm
Nombre moyen de pages
: 200
Sens de lecture
: Japonais
---
Séries Liées
: d'autres histoires, un même univers.
---