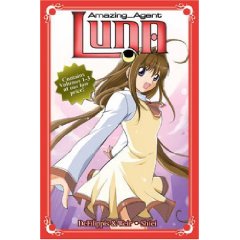 ---
Résumé
A girl grown in a lab from the finest genetic material, she has been trained since her birth fifteen years ago to be the U.S. government's ultimate espionage weapon. But now she is given an assignment that will test her abilities to the utmost--high school.
---
Prix
: 8,67 €
Format
: 12,7 x 19 cm
Nombre moyen de pages
: 400 (Noir & Blanc)
Sens de lecture
: Japonais
---
Autres éditions de la même série
---
Séries Liées
: d'autres histoires, un même univers.
---