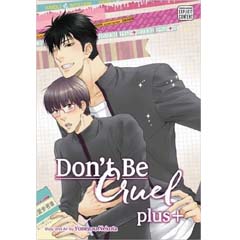 ---
Résumé
Maya and Nemugasa's relationship had a rocky start. Maya, the playboy slacker, and Nemugasa, the diligent student, have two very different personalities and live two very different lives. These differences have led to more than one crazy misunderstanding between them. Their relationship certainly is a rough one, but it makes the good times that much sweeter.
---
Prix
: 9,39 €
Format
: 12,7 x 19 cm
Nombre moyen de pages
: 200 (Noir & Blanc)
Sens de lecture
: Japonais
---
Autres éditions de la même série
---
Séries Liées
: d'autres histoires, un même univers.
---