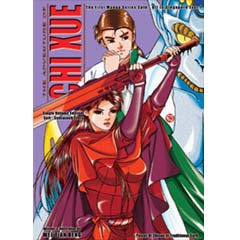 ---
Résumé
This is a single-edition spin-off about Chi Xue which traces how she became The Destroyer of Evil. Wang Chan rescued her after her failed attempt to defeat the Anarchic Phantom Destroyer single-handedly. Not wanting to admit defeat, she trained hard to improve her spirit energy, and gained a spirit sword - Red Blood, which defeated The Anarchic Phantom Destroyer. Her next target is Moon Monarch, the most powerful being of the evil realm.
---
Arrêt de commercialisation.
Disponible uniquement d'occasion.
---