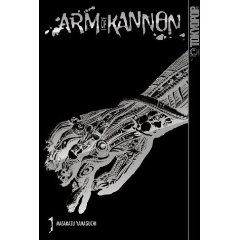 ---
Résumé
The archeologist Tozo Mikami discovers an ancient Buddhist relic, The Arm of Kannon, an object of strange and mystical power. But soon afterward, he disappears, leaving behind a wife and two children. Three years later he reappears ... but he may not be the man he was. His son, Mao, suspects the worst. And when a mysterious warrior shows up as a protector for he and his sister, Mao begins piecing together the story that may lead to a secret organization committed to exploiting the magic of the ancient relic for the development of super soldiers for the military.
---
Prix
: 7,22 €
Format
: 12,5 x 19 cm
Sens de lecture
: Japonais
---
Arrêt de commercialisation.
Disponible uniquement d'occasion.
---
Autres éditions de la même série
---