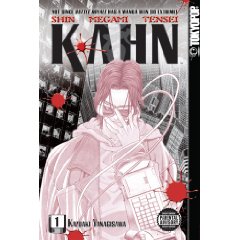 ---
Résumé
Nobu is a troubled teenager with a dark past. His old high school was sucked into the Underworld, where he and his fellow students battled hordes of demons led by the Demon Lord, Hazama. However, Nobu and a demon-possessed girl named Yumi managed to claw their way back to the Surface World, hoping to start new lives at new schools. But it isn't long before Nobu uncovers a government conspiracy to raise Hell on Earth, and he and Yumi are once again forced to face their worst nightmares...
---
Prix
: 7,95 €
Sens de lecture
: Japonais
---
Autres éditions de la même série
---
Séries Liées
: d'autres histoires, un même univers.
---