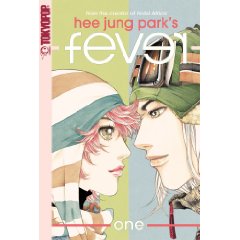 ---
Résumé
High school student Hyung-in has never been the same since her friend committed suicide. Fed up with the restrictive classroom environment of her prestigious school and the expectations of her family, she just wants out. But when she meets an orphan and a strange country-boy on the bus, she begins an unexpected journey into the unknown, at a mysterious place called "Fever"...
---
Prix
: 7,22 €
Format
: 12,5 x 19 cm
Sens de lecture
: Occidental
---
Arrêt de commercialisation.
Disponible uniquement d'occasion.
---
Autres éditions de la même série
---