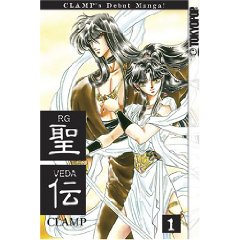 ---
Résumé
At the dawn of creation, the world was beautiful and peaceful. Gods and humans lived in blissful tranquility together under the Heavenly Emperor's rule. But Taishakuten rebelled against the Emperor, and a turbulent age began. 300 years later, the Guardian Warrior of the northland (Yasha, the King of his tribe), hears astrologer Kuyou's last prediction: "Six stars will strike the earth. You're the dark star that goes against heaven. Your journey begins when you find the child of a vanished race. I cannot see if the child is good or evil, but I know only this child can spin the wheel of heaven's destiny..."
---
Site officiel
Consulter les critiques
---
Prix
: 7,22 €
Format
: 12,5 x 19 cm
Sens de lecture
: Japonais
---
Arrêt de commercialisation.
Disponible uniquement d'occasion.
---