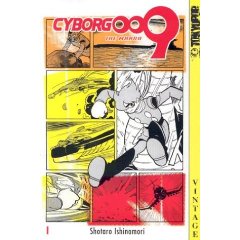 ---
Résumé
The World at the Brink of Self-Annihilation The nuclear age has brought with it the arms race, which has led to the advent of weapons powerful enough to destroy the world itself several times over. Unwilling to take the plunge into Armageddon, the world powers, in league with a group known only as the Black Ghost, have developed super soldiers known as the Cyborgs, designed to fight the wars of the world in space. Unfortunately, the Black Ghost didn't ask the Cyborgs how they felt about their role in the new world order.
---
Prix
: 7,22 €
Format
: 12,5 x 19 cm
---
Arrêt de commercialisation.
Disponible uniquement d'occasion.
---
Autres éditions de la même série
---