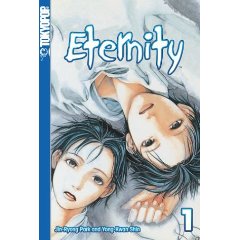 ---
Résumé
Kwanoon is the smartest kid in high school. He's the school valedictorian, and reads every book and aces every test ... but watch out -- he's no geek! He's loved by the girls for his good looks and hated by the teachers for his bad-boy antics. But campus life is about to change for Kwanoon - a sworn enemy who has reincarnated from a thousand years past has come back to seek revenge! The evil, reincarnated Dong-tak returns as Kwanoon's new, mild-mannered homeroom teacher, and suddenly Kwanoon is running scared. But he soon finds out from a beautiful Shaman girl, Aram, that he too is a reincarnation of a great man from a thousand years ago -- the valiant warrior, Lord Gwan-woo! Kwanoon becomes aware he has untapped special powers as the Lord Gwan-woo. Seventeen-year-old Aram also reveals two other reincarnated warriors on campus to help him. Together, the three warriors battle spiritual enemies from the past...
---
Prix
: 7,22 €
Format
: 12,7 x 19 cm
Nombre moyen de pages
: 200 (Noir & Blanc)
Sens de lecture
: Occidental
---
Arrêt de commercialisation.
Disponible uniquement d'occasion.
---
Autres éditions de la même série
---