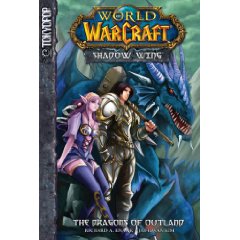 ---
Résumé
At the end of "WarcraftThe Sunwell Trilogy", blue dragon Tyrygosa and human paladin Jorad Mace left the Ghostlands... but on their way to Jorad's destination, the two are drawn through a dark portal and into Outland, from which the Orcs and other species in the World of Warcraft originated. There, they find a group of dragons unlike any Tyri has seen. Will they be able to control this strange, mutated army before it overtakes them?
---
Prix
: 7,95 €
Format
: 12,7 x 19 cm
---
Autres éditions de la même série
---
Séries Liées
: d'autres histoires, un même univers.
---