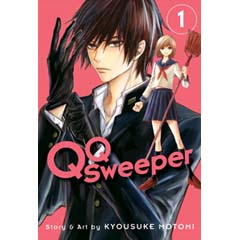 ---
Résumé
In the old building at their school, a mysterious room has a door that beckons Fumi, even though she shouldn't be able to see it! Kyutaro goes in after her, but will he be able to save her before she's devoured by otherworldly creatures?
---
Site officiel
Consulter les critiques
---
Prix
: 7,22 €
Format
: 12,7 x 19 cm
Nombre moyen de pages
: 192 (Noir & Blanc)
Sens de lecture
: Japonais
---
Autres éditions de la même série
---
Séries Liées
: d'autres histoires, un même univers.
---