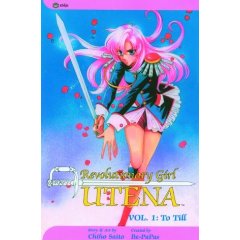 Revolutionary Girl Utena - Shojo Edition -
---
Résumé
One day, a little girl learns that her parents have died. The grade-school-age girl wanders the rain-soaked streets of her hometown with no distinct purpose. Drenched in rainwater and tears, she find herself by a river and throws herself in. Suddenly a man appears--her prince--and he rescues her, banishes her tears, and tells her to grow up strong and noble. From then on she strives to grow up to be a prince just like him!
---
Prix
: 7,22 €
Format
: 12,7 x 19 cm
Sens de lecture
: Japonais
---
Autres éditions de la même série
---
Séries Liées
: d'autres histoires, un même univers.
---