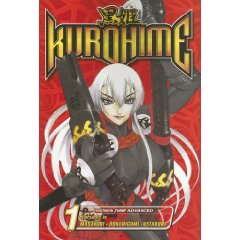 ---
Résumé
Kurohime is a buxom witch with the power to control magical guns. She once made the mistake of challenging the gods and was cursed for her foolishness! Transformed into a little girl named Himeko, she can only regain her former body and powers when she falls in love. But finding love in a world fraught with evil is no easy task.
---
Site officiel
Consulter les critiques
---
Prix
: 5,78 €
Format
: 12,7 x 19 cm
Sens de lecture
: Japonais
---
Arrêt de commercialisation.
Disponible uniquement d'occasion.
---
Autres éditions de la même série
---