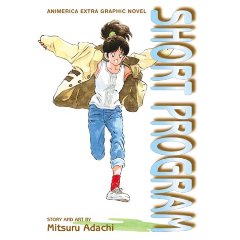 ---
Résumé
In "Change:", a delivery boy with a crush on an older waitress receives advice he doesn't want to hear from a 14-year-old with a stake in the matter. In "Short Program", a young man who knows toomuch plays the role of his female neighbor's guardian angel. In "At the Intersection", Takechi sees the girl of his dreams at the same place and time every day, but can he work up the nerve to say soemthing. In "The Current State of Affairs", a high school reunion shows that the smae loves and hates are still being played out.
---
Prix
: 7,22 €
Format
: 12,7 x 19 cm
Sens de lecture
: Japonais
---
Arrêt de commercialisation.
Disponible uniquement d'occasion.
---
Autres éditions de la même série
---