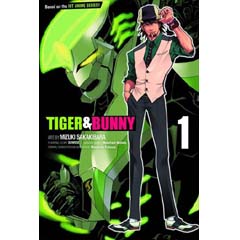 ---
Résumé
Veteran hero Wild Tiger has years of experience fighting crime, but his ratings have been slipping. Under orders from his new employer, Wild Tiger finds himself forced to team up with Barnaby Brooks Jr., a rookie with an attitude. Overcoming their differences will be at least as difficult for this mismatched duo as taking down superpowered bad guys!
---
Site officiel
Consulter les critiques
---
Prix
: 7,22 €
Format
: 12,7 x 19 cm
Nombre moyen de pages
: 195 (Noir & Blanc)
Sens de lecture
: Japonais
---
Autres éditions de la même série
---
Séries Liées
: d'autres histoires, un même univers.
---