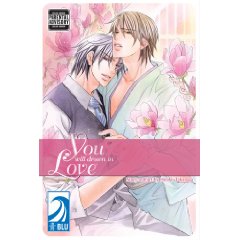 ---
Résumé
In the sequel to "You will Fall in Love", Reiichiro is back and hoping for a happier ending this time when he takes over as manager for a kimono shop. But a fellow employee, Jinnai, doesn't like the idea of being bossed around by a younger and less experienced man. As the sparks fly between the two men, will love also bloom ?
---
Prix
: 10,84 €
Format
: 12,7 x 18,8 cm
Nombre moyen de pages
: 200 (Noir & Blanc)
Sens de lecture
: Japonais
---
Autres éditions de la même série
---
Séries Liées
: d'autres histoires, un même univers.
---