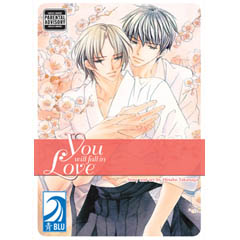 ---
Résumé
Painful, heartbreaking memories suddenly surface for Haru when he agrees to fill in as teacher for the high school archery club. In his youth, Haru was a brilliant archer who competed for the national championship. But uncontrollable urges for a male rival forced him to give up on his archery dream and run away from his true feelings. Now that he's back in the bow-and-arrow game, Haru becomes drawn to the brother of his long-lost love--and he must find out if desire has taken on a new, seductive aim...
---
Prix
: 9,39 €
Format
: 12,7 x 18,8 cm
Nombre moyen de pages
: 208 (Incipit)
Sens de lecture
: Japonais
---
Autres éditions de la même série
---
Séries Liées
: d'autres histoires, un même univers.
---