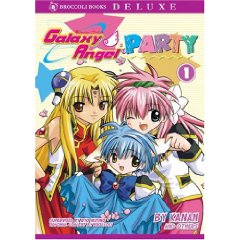 ---
Résumé
The Angel Troupe is just about done with their current mission to deliver over a million dollars to the Bank of Transbaal, when Milfeulle accidentally opens the hatch and loses it in space. In order to keep their jobs, the Angel Troupe needs to raise money, and fast!
---
Prix
: 7,22 €
Format
: 12,7 x 17,8 cm
Nombre moyen de pages
: 192 (Noir & Blanc)
Sens de lecture
: Japonais
---
Arrêt de commercialisation.
Disponible uniquement d'occasion.
---
Séries Liées
: d'autres histoires, un même univers.
---