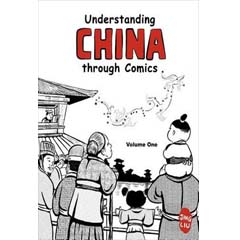 ---
Résumé


This book seeks to answer questions posed by new readers and old China hands alike:

 * What makes the Chinese 'Chinese'? * How have the Chinese people and their culture evolved and changed over the millennia? * Why do Chinese appear genetically wired to think there should be a single, unified China? * Are Chinese people religious?
 Understanding China through Comics Vol.1 begins with the Yellow Emperor and the birth of Chinese civilization and continues through the end of the Han Dynasty -- which set the course for the culture, philosophies, and politics that still dominate China today.
---
Prix
: 10,84 €
Format
: 19 x 23,4 cm. Disponible aussi en numérique (lecture en ligne)
Nombre moyen de pages
: 124 (Noir & Blanc)
Sens de lecture
: Occidental
---
Autres éditions de la même série
---