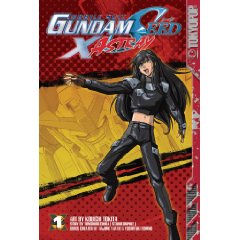 ---
Résumé
"Mobile Suit Gundam SEED X Astray" continues where "Gundam Seed Astray R" left off! After having finished a job at Research Colony Mendel, a mysterious mobile suit approaches the colony--likely with hostile intent. When Lowe Gear intercepts in the Red Frame, the pilot opens fire...
---
Prix
: 7,22 €
Format
: 12,5 x 19 cm
---
Arrêt de commercialisation.
Disponible uniquement d'occasion.
---
Séries Liées
: d'autres histoires, un même univers.
---