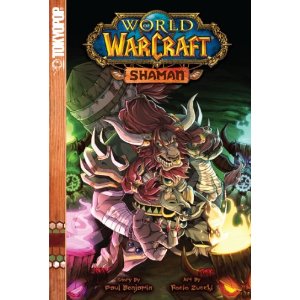 Warcraft - Shaman
---
Résumé
Earthquakes. Fires. Floods. Tornados. The elements of Azeroth are out of control, unleashing devastating natural disasters that threaten to tear Azeroth asunder. Muln Earthfury, the shaman leader of the secretive Earthen Ring, attempts to pacify the elements - but his pleas fall on deaf ears. The elements are unresponsive, full of confusion and chaos. The Earthen Ring is riddled with doubt. Have the shamans lost their ability to corral and guide the elements?
---
Site officiel
L'éditeur n'a plus de site internet.
Consulter les critiques
---
Prix
: 9,39 €
Format
: 12,7 x 19 cm
---
Séries Liées
: d'autres histoires, un même univers.
---