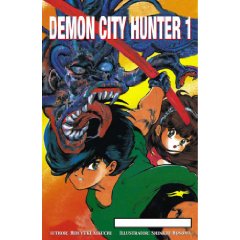 ---
Résumé
Enter a world where demons seen only in dreams are real, oceans swallow cities and the powers of the mind are preferable to guns. It is here in the 'Demon City' that Kyoya Izayoi, master of the rare martial art of Nenpo, wields the mythical sword Ashura in defense of beautiful Sayaka Katagiri. Can Kyoya slay the beasts and save the girl ?
---
Prix
: 7,86 €
Format
: 12,7 x 18,5 cm
Nombre moyen de pages
: 216 (Noir & Blanc)
Sens de lecture
: Japonais
---
Séries Liées
: d'autres histoires, un même univers.
---