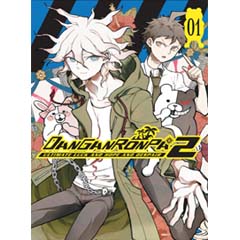 Dangan Ronpa 2 : Ultimate Luck and Hope and Despair
---
Résumé
In Danganronpa 2: Ultimate Luck and Hope and Despair, a new class of students at the (in)famous Hope's Peak Academy find themselves on a surprise school trip to a tropical island. The students also find that suspicion and death is the only ticket home from this so-called paradise! Here, in the name of "hope," Ultimate Lucky Student Nagito Komaeda is willing to kill anybody and everybody...including himself!
---
Prix
: 9,39 €
Format
: 12,7 x 17,8 cm
Nombre moyen de pages
: 160 (Noir & Blanc)
Sens de lecture
: Japonais
---
Séries Liées
: d'autres histoires, un même univers.
---