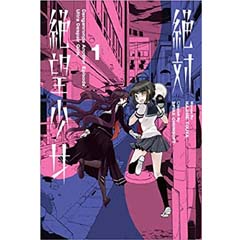 Danganronpa Ultra Despair Girls Another Episode
---
Résumé
Danganronpa Another Episode: Ultra Despair Girls is the missing story that goes between the original Danganronpa: The Animation manga and the recently published manga series Danganronpa 2: Ultimate Luck and Hope and Despair. Komaru Naegi, the younger sister of the original story's protagonist Makoto, teams up with her brother's fellow survivor, gloomy romance author Toko Fukawa . . . also known as the crazed serial killer Genocide Jack (Jill)!
---
Prix
: 9,39 €
Format
: 12,7 x 17,8 cm
Nombre moyen de pages
: 160 (Noir & Blanc)
Sens de lecture
: Japonais
---
Autres éditions de la même série
---
Séries Liées
: d'autres histoires, un même univers.
---