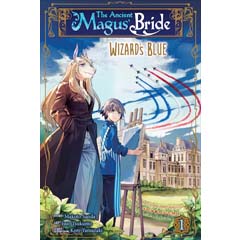 ---
Résumé
Paris, France. Ao is a young orphan of Japanese descent who longs to become an artist. Into his life comes Giselle, a mage who is as powerful—and as inhuman—as Thorn. She sees Ao's potential and takes him as her groom. Under her wing, he learns about the wider world and all the colors in it.
---
Autres éditions de la même série
---
Séries Liées
: d'autres histoires, un même univers.
---