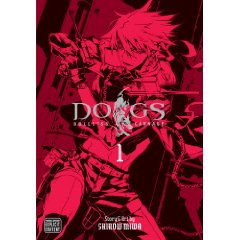 ---
Résumé
Badou's in trouble again. He's found some of the "Lost Children," rare genetic experiments left from the past--but so has the mafia. It's up to Heine to bail him out, but the Stray Dog has his own problems now that the enigmatic Giovanni is back on the scene. Meanwhile, Naoto comes to the Underground searching for the killer who wields the same strange black sword as hers. And so their paths begin to converge in the dark and dangerous heart of the city.
---
Prix
: 9,39 €
Format
: 15,2 x 21,1 cm
Nombre moyen de pages
: 200 (Noir & Blanc)
Sens de lecture
: Japonais
---
Autres éditions de la même série
---
Séries Liées
: d'autres histoires, un même univers.
---